Pest
control
intercity:
+7 /727/ 264 47 89
+7 /701/ 727 97 28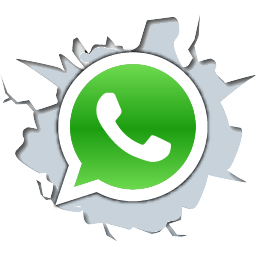 What is Pest Control?
Pest control is a set of measures to limit the number of pests (reduce the number of pests to an acceptable level) in a certain area. Pest control is a science-based technology of impact on communities of pests in order to limit their numbers and / or prevent the harm they cause. It is a craft demanding the highest level of skills and comprehensive knowledge in a wide variety of fields: ecology, zoology, medicine and chemistry.
What is a difference between pest control and ordinary disinfestation or deratization?
The terms "disinfection", "disinfestation", "deratization", which are usual in the Republic of Kazakhstan, denote measures for the destruction of organisms that take part in dissemination of infectious diseases or are the causative agents of these diseases.
However, the harm from living things far from always consists in just disseminating infectious diseases. A variety of economic damage that can be caused by various animals is also important. There are some typical examples, such as destruction of crops by locusts, damage to grains by various types of insect pests, spoilage of textiles or leather products, damage to building facades and monuments. "Disinfestation", "deratization", "disinfection" in the traditional, medical sense, do not take into account the diversity of harmful activities of animals, limiting to the important, but not the only one ¬– participation of living beings in the transmission and dissemination of infectious diseases.
What standards are applied when organizing and conducting pest control?
First of all, all pest control activities are carried out in full compliance with the legislative and regulatory framework applicable in the Republic of Kazakhstan.
However, in some enterprises, other standards related to their activities may be additionally applied.
For example, in enterprises associated with food acceptance, storage, processing or sale, HACCP (Hazard Analysis and Critical Control Points) (GOST R ISO 22000-2007) is used. In fact, Pest Control becomes an integral part of the existing HACCP system at the enterprise.
The following standards are also applied at some enterprises, such as European quality assessment standard (EQP); AIB Consolidated Standards for Food Safety; AIB Consolidated Standards for Retail Food Establishments.
Services provided to enterprises:
Development and implementation of the Pest Control program based on HACCP principles Audit of the existing Pest Control system at the enterprise, development of corrective recommendations. Our specialists will conduct a thorough assessment of the effectiveness of measures for disinfestation and deratization, protection from birds; analyze the correctness of execution and maintenance of Pest Control documentation; consult on all matters related to pest control and the risk of food pollution (contamination) Implementation of regular procedures provided by the Pest Control program, local disinfestation Assessment of the quality of work under the Pest Control program conducted by a third party Conducting large-scale destruction operations (disinfestation) in the event of a significant spread of insect pests in the enterprise. As a rule, disinfestation is carried out by the method of fogation, where insecticides are delivered into the most inaccessible places with the help of a fog generator. D-Service has all the necessary material facilities for disinfestation at any enterprise and against any kinds of insects.